April 9th, 2017
Well, here I go again, I simply have no words! I mean literally, I've been staring at the screen for 15 minutes now! XD
I just successfully defended my title at the Comic Con Austria Championship of Cosplay! Oh man, I guess you could see how much I just couldn't believe it on stage XD
At this point I want to thank the judges again Nana Kuronoma, Narga-chan Cosplay and Tsuyas Cosplaywerkstatt, thank you so much for appreciating my work! I feel really honored, especially because the costumes of the other contestants were soooo amazing.
I will do an overall convention post soon and write about all the other cool people I spent time with and all the fun things I've done and seen… you know the drill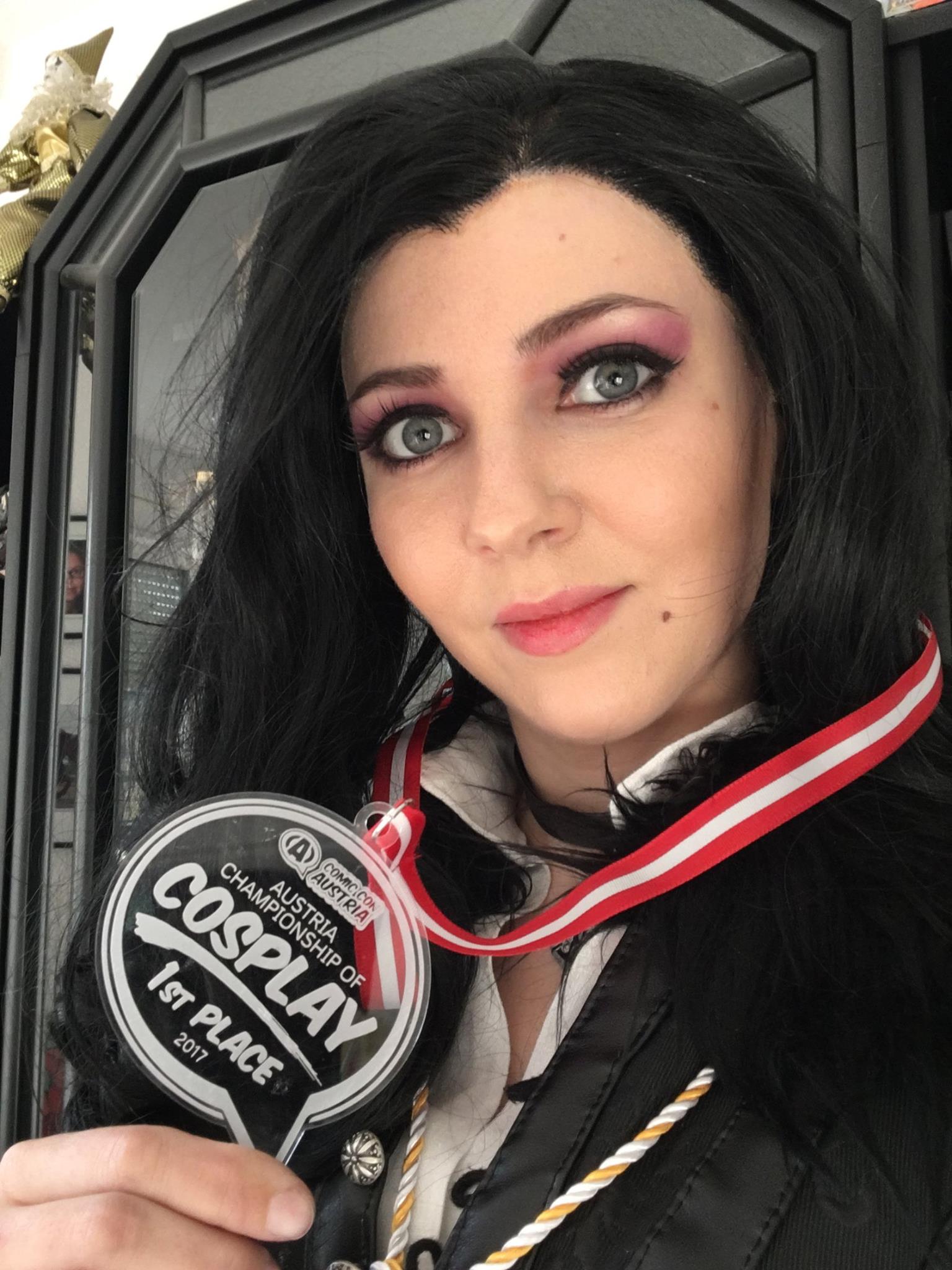 April 11th, 2019
And here are a few impressions of Comic Con Austria last weekend!
It was so much fun and I was so happy to meet everybody and I'm super angry with myself about the fact that I totally forgot to take pictures with everybody >.<
On Saturday I was running around with my sister in our Gravity Falls closet costumes again! We had super fun props such as a pig plushy from my sister, a grappling hook I made last minute and the awesome journal number 3 made by Brazen & Bold Productions, who had the most awesome booth together with MonSoon Cosplay! I also ran into a bunch of cool people like Sir Coconut (I forgot to steal Poppy's Hammer for photos! T.T), EyeofSauron Designs, The Fox Hardy Brand or LordNyxus Cosplay. A very special thing also happend to me that day, it was the first time, that someone recognized me at a Con and approached me about that! Thank you for making my day, we also took a picture together on Sunday^^
Sunday was also a very exciting day for me because together with Tilliel Cosplay & Art as Ciri and Nikaj as Triss we had a small Witcher group and we took many pictures together. Thank you for spending the afternoon with me, your costumes were fantastic ^^